What is Mechanical Engineer Salary?
Published on July 14, 2020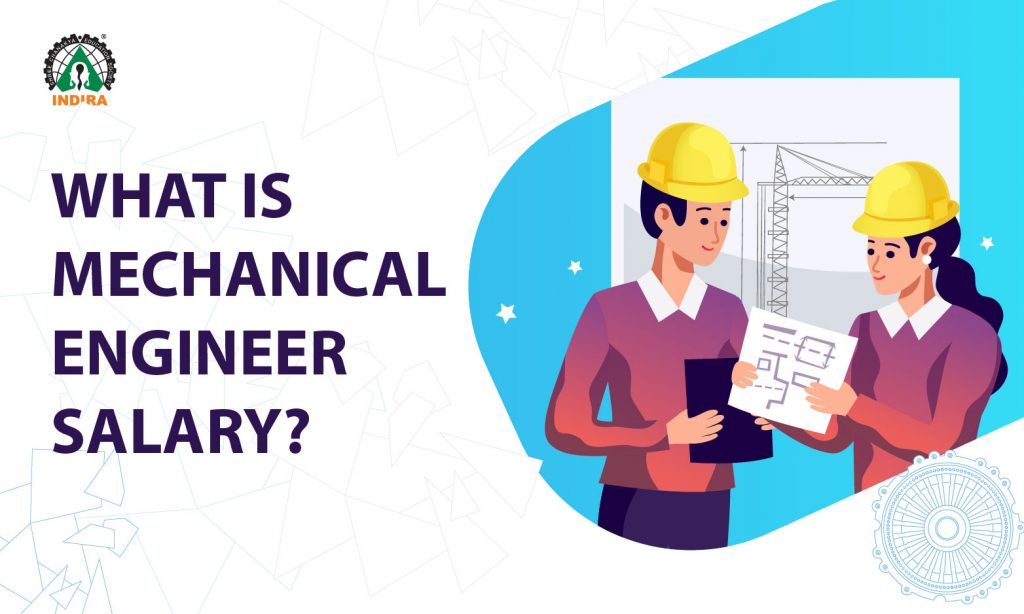 Mechanical Engineering is one of the broad branches of engineering, which offers a skilled mechanical engineer with diverse opportunities in the field of Research & Development, Designing, Analysis & Testing, Manufacturing, Installation, Maintenance, and many more fields. Out of all Mechanical engineers degree holders, only 30 percent get placed in the same pass out the year and remaining plan for higher studies, learn some specific software, attend training, or switch for IT or software-based skills.
Basically, Mechanical Engineer Salary can be categorized under "Salary in India" and "Salary in Foreign countries – Canada, Germany, UK, and Australia. General working areas for a mechanical engineer can be listed as Automobile and auto part manufacturers, Armed forces (DRDO), Aviation Industries, Power generation units, Refrigeration & Air Conditioning, consultancy and many more.
In India, it can be summarized under Private Sector and Govt. Sector for both fresher and experienced engineer. Salary of fresher mechanical engineering hired is based on technical skills, a brand of the pass out of college, Company on Campus, or off-campus recruitment. Also, there is no linear relation between college score and salary offered to the appeared students.
Package for fresher in on-campus recruitment ranges from 15k – 50k, while that of the engineer recruited through off-campus is 10k – 15k.
Under private sectors, Reliance Industries offers a package of 3L – 4.5L per annum. Tata Motors offers 4L – 7.5L per annum. HCL Technologies LTD. offers a package of 3L – 4.5L per annum. Mahindra & Mahindra LTD. offers a package of 5L – 8.2L per annum. Maruti Suzuki offers a package of 8.24L – 13.10L per annum. Tata Consultancy Services (TCS), Larsen & Turbo (L&T), Ashok Leyland, and many more recruit students in bulk with a minimum package of 25k per month.
In the Govt. sector for the fresher salary offered to mechanical engineers ranges from 35k to 1lacs per month. The highest package is offered by some of the PSU as ONGC, BARC, and NTPC, etc., which ranges from 12L – 16L per annum. List of PSU companies recruiting through GATE examination, to name a few are Indian Space Research Organization (ISRO), Oil & Natural Gas Corporation (ONGC), Indian Oil Corporation Limited (IOCL), Defense Research & Development Organization. Oil India Limited (DRDO) etc.
Experienced Mechanical Engineer with mid-range of experience ranges from 5 to10 years earns near about 5L– 8 L per annum. Higher experience range 10 to 20 years take away home salary is 8L – 10L per annum. Late experienced engineers with more than 20 years of experience earn a handsome amount of 15L – 20L per annum.
Mechanical Engineering Salary in Foreign countries
For those working on an hourly basis in the US as mechanical engineers earned $41.29 per hour. The lowest 10% earned less than $55,310, while the highest 10% earned more than $133,900. The average Mechanical engineering salary in Canada is $56,517 per year or $28.98 per hour.
Entry-level positions start at $33,150 per year, while most experienced workers make up to $96,078 per year. A person working as a Mechanical Engineer in Germany typically earns around 4,354 EUR per month. The average salary for a Mechanical Engineer is $101,927 per year in Australia.
Hence, by the above blog, a clear picture of Demand and Need of Mechanical Engineers in the various innovative field with the package offered can be easily understood. Also, a major part of Govt. The services sector indulges in recruiting Mechanical Engineers.
It's an evergreen branch and will remain so.
Also Read,
Posted in : Admissions, Engineering, Mechanical Engineering