Advantages of studying MCA
Published on September 16, 2020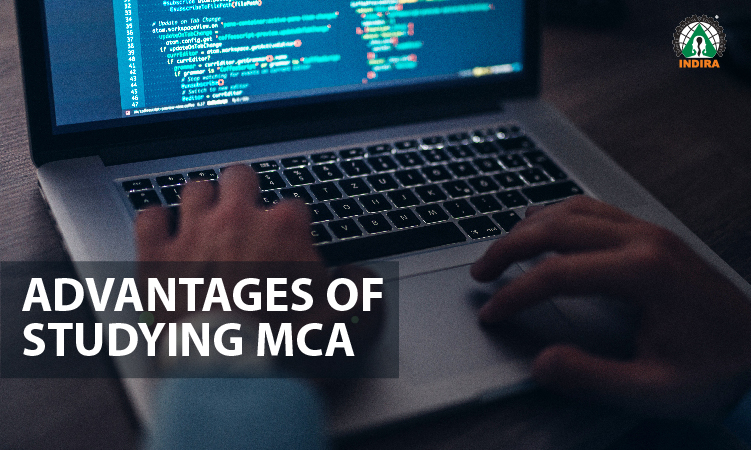 Every year universities launch new courses in each academic year. Now a day's student wants to pursue a technical course for better career opportunities. Master of Computer Applications is a professional master's degree program in Computer Science & Management that opens up a great opportunity in different areas. Getting a master's degree will increase the possibilities of better professional growth. In the current era, technologies are changing by leaps and bounds; companies prefer hiring software professionals who are highly skilled in various aspects of IT.
For more than two decades, the MCA course has been a popular course among students. Anyone with a Bachelor's degree from Science, Arts, and Commerce with Mathematics as a subject in graduation or HSC can take MCA admission. MCA is a two-year postgraduate course since the academic year 2020-21.
The updated curriculum of two years MCA is designed in such a manner that prepares you well for the software industry. This course emphasizes the latest and advanced technologies that will help fulfill the software industry's current requirements. The curriculum is well updated with the newest technology like Big Data Analytics, Cloud Computing, Service Oriented Architecture, and Python Programming and core subjects and management skill development for being successful tech-managers, utilizing the resources to their fullest.
The two-year updated syllabus is divided into four semesters with a duration of six months each. Every semester, there is a mini project. Students will develop a mini-project toward the finish of each semester. The mini-project helps students to understand the basics of programming through practical use of the theoretical concepts. Students need to do an internship in the 4th semester in the software industry to work on Major projects to gain real-time industry working exposure.
Scope and career opportunities.
The career opportunities are immense after MCA; students can secure positions effectively in government and private areas. Several jobs are available in both sectors. You can work in different fields, for example, IT organizations, banking, education, research, and so forth.
Lots of job opportunities are available in the software industries. The scope of growth in your career is enormous. Some of the significant career options in software industries after doing MCA are Software Engineer, Data Scientist, Research Assistant, Network administrator, Software Tester, Web Designer, Business Analyst, and Game Programmer.
Students can appear for UGC-NET JRF exams, and after pass this exam, you can become a professor to any university. One can also opt for higher studies after MCA, such as Ph.D. and MS. There is a bright future in research and education after completing MCA. MCA course does not only make then technically strong but also provides strong analytical and logical knowledge, which helps them to become a skilled and confident person of tomorrow.
Also Read,
Posted in : Admissions, Master of Computer Applications (MCA)