Computer Engineering: A Booming Field
Published on September 17, 2020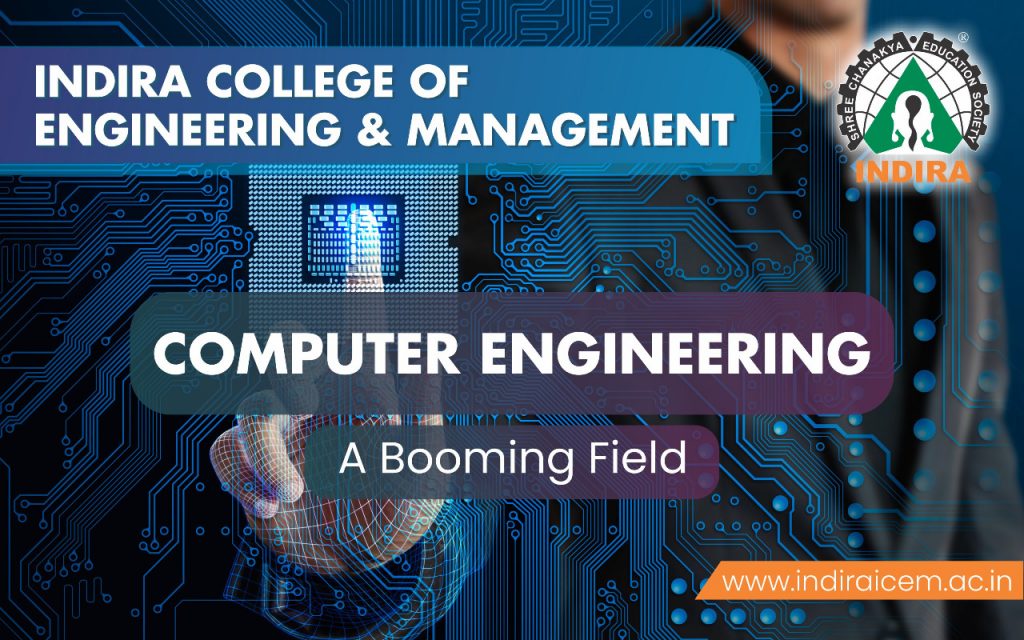 The world is cruising towards complete digitalization. The exponential increase in demand for productivity and precision has made it rather inevitable. With the advent of Computer Science and its continuous advancement, the dependency of the world on these technologies has increased like never before.
Computer Science has made all the earlier working models obsolete. Today Computer Science is used in every imaginable field. For example, computers have given banking a whole new dimension. It has made banking more accessible, transparent, faster, accurate, and more importantly customer-oriented.
Likewise, an automobile industry uses computer software for designing, prototyping, optimizing the product and even for manufacturing.
From Robotics to Space Science and from Agriculture to Medical, every field is dependent on Computer Science. This makes it the backbone of every industrial sector and in turn backbone of economy and development.
India is a booming IT hub. Every multinational company is present here. India is aiming at a 5 Trillion economy in near future and undoubtedly the IT sector will be a major contributor to it. This will open myriad opportunities for Computer professionals especially Computer Engineers in India. It is thus the right time for students desirous of making a career in the Computer field.
Computer Engineering as a Career
Computer Engineering is a sought-after profession throughout the world. It is one of the highest-paid professions too. Computer Engineers have numerous job opportunities in IT, Biomedical, Research, Military, Robotics, Pharmacy, Forensic, and countless other sectors. They have the option to start their enterprise or work as a freelancer.
Computer Engineers can work as a Service Engineer, Software Developer, Electronics Architect, Computer Hardware Engineer, Microchip Architect, Mobile Device Engineer, and Quality Control Engineer.
Computer Engineering @ Indira College of Engineering & Management, Pune
Indira College of Engineering & Management (ICEM), Pune was established in 2007 under the aegis of the prestigious Indira Group of Institutes. The college is approved by All India Council of Technical Education (AICTE), New Delhi, and is affiliated to Savitribai Phule Pune University (SPPU). It is accredited by the National Assessment and Accreditation Council (NAAC).
Currently, ICEM offers an Undergraduate Program, Bachelor of Engineering (BE) in Computer Engineering, with an intake of 120 and a Postgraduate Program with an intake of 18 seats.
ICEM is located in the picturesque Parandwadi village near Pune. It has a team of experienced teachers, proficient in their respective domains. The college has an excellent Industry-Academia interface which facilitates the final placement of the students. The college provides 100% placement assistance in top corporate companies with handsome packages.
The students of the Computer Engineering stream are given ample industrial exposure by arranging regular visits, interactive guest lectures from industry leaders, and assigning different projects. It helps the students to develop leadership skills, build team spirit, and improve problem-solving abilities. Emphasis is also given on augmenting personality by developing soft skills.
Computer Engineering at ICEM is an ideal choice for the students looking for a rewarding and satisfying career in the Computer field.
Initiatives by ICEM during COVID-19
ICEM has the safest campus in the town. It has taken all due precautions to curb the spread of the pandemic. Regular sanitization is carried out on the campus. It is made mandatory to use masks, face shields, and other safety gear inside the college. We strictly adhere to the directives issued by the government from time to time. We are ready and prepared for welcoming the students for the upcoming academic year.
Also Read,
Posted in : Admissions, Computer Engineering, Engineering