Which MBA is best for me?
Published on June 1, 2020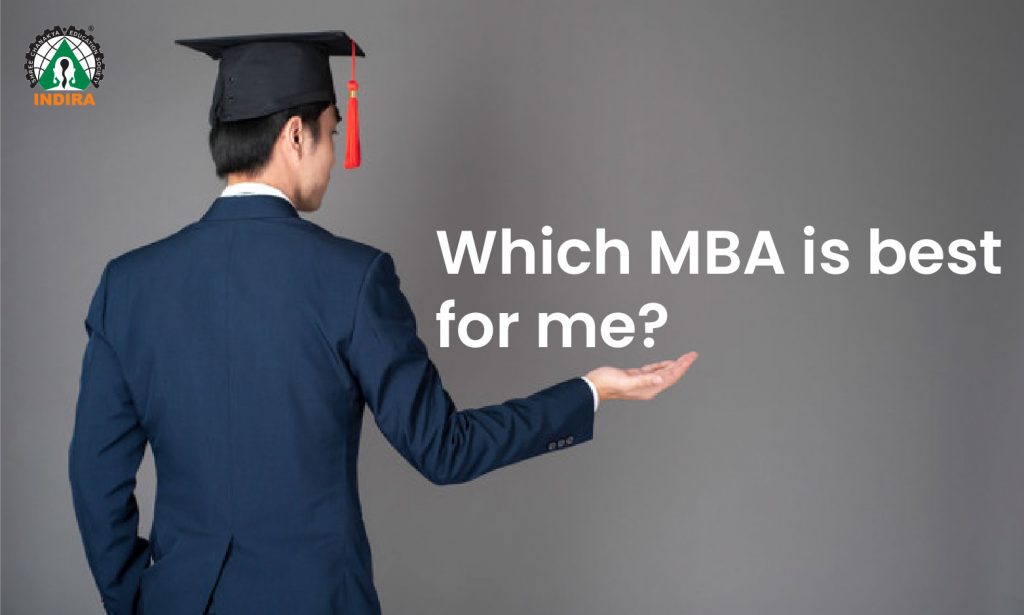 MBA stands for Master of Business Administration which is a Two-year program that includes extensive study of management subjects, internships, and projects. In the first year, you will be introduced to various subjects of management. At the end of the first year, you will able to join your internship which provides you with practical experience. Second-year consist of subjects, project, and placements.
You are going to have a variety of subject options to study in MBA in addition to this there are electives which will groom you in a different way. CAT is the main entrance to pursue MBA in the best colleges in India. With scoring in CAT, you will not only enter in top MBA College but also it will increase your problem-solving ability in real life. In addition to this, there are many more exams like MBA CET, XAT, GMAT, CMAT, MAT, ATMA, IIFT, SNAP, etc.
Choosing an MBA specialization is an individual's choice. But you should choose the area which will provide you with a wider area for study and application in real life. Following parameters will provide you with the idea for choosing specialization:
This is the most important factor while choosing your specialization. Not at all choose the program which not in your interest area as it will put you in mental stress. So take your time and go for your interest.
Always check for job opportunities for that program since everyone wants Return on Investment (ROI)
While choosing a program always check for reliability and sustainability.
Obviously the reputation of the college in terms of teaching and placement should be always good. So ensure it before.
Following programs, you can choose for an MBA.
Data Analytics, Business Analytics, Disaster Management are new and hot programs right now in addition to traditional once.
Finance, Human Resource Management, Information Technology, Logistics Management, Marketing Management, Business Management, Rural Management, Health Care Management
Posted in : Admissions, Master of Business Administration (MBA)