Why Study Engineering at Indira For Professional Advancement?
Published on February 6, 2020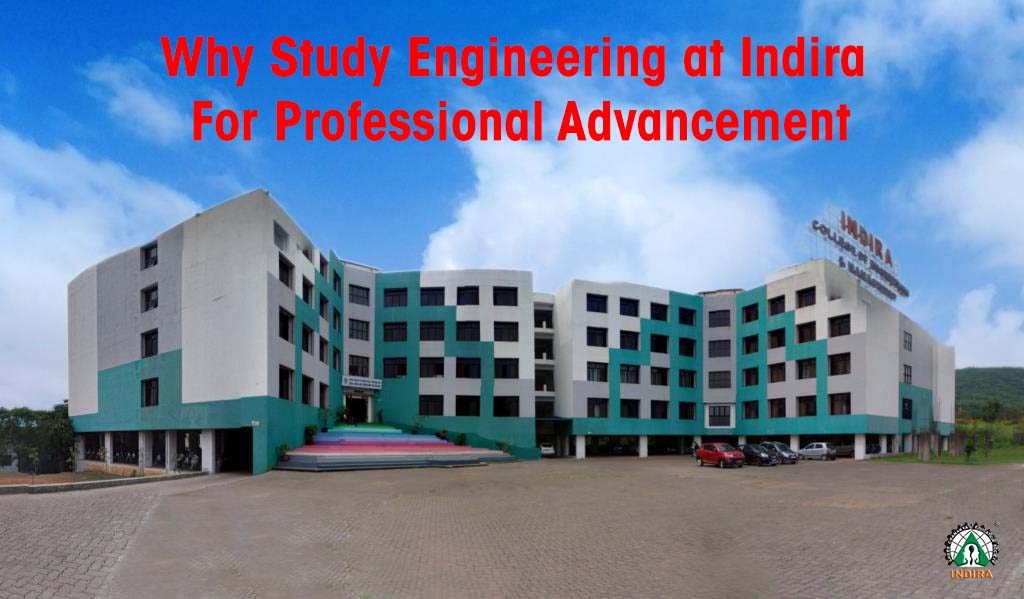 Indira College of Engineering & Management under the aegis of the 25-year-old premier education group, Indira Group of Institutes, commands its position as an institute with the world-class infrastructure, quality and innovative teaching, experienced faculties and visionary management. Since its inception, the motive of the institute has been to prepare engineers with regular inputs from the trending technology in the field of IT, Manufacturing, Construction, etc.
The institute believes in the idea of entrepreneurship and professionalism and hence has built a strong industry connect to create a platform for students to develop the required skill set. Institute takes pride in its associations with the brands like Force Motors, Vanderlinde, Infosys, Mindtree, Xoriant, Vascon Engineers, Atos Syntel, LTI, Hettich, GKN, JK Tyres, Bridgestone and around 250+ corporates.
As the idea of holistic development defines an engineer, the institute takes special care in providing various technology platforms for students to excel. Institute feels honored to be associated with Smart India Hackathon, ICT, Society Of Automotive Engineers- national level competition, and many more, where students have brought the laurels to the institute.
The vital training inputs are sourced through an in-house and dedicated training team known as Talent Management Cell, which has become the USP of the college and is quite rare to find in most of the engineering colleges. Institute believes in the policy of "Best to get the Best," hence offering multiple placements offers is a common phenomenon amongst the students. Institute takes special care in providing domain-related placement opportunities to all the students.
Incubation cell at the Indira College of Engineering & Management stands out in its approach to help students to develop the idea of entrepreneurship and start-ups by facilitating the various recent technological tools and resources from the industry. Institute hosts an annual innovation summit (Indira International Innovation Summit) year by year to get the best minds from the country and overseas to connect with the students, which helps them acquire the required skill-sets and achieve their career goals.
Also read,
Posted in : : Admissions, Civil Engineering, Computer Engineering, Engineering, Mechanical Engineering